FOR EVERYTHING UNDER THE SUN
Dr. Jackie Tripp is a Board Certified licensed dermatologist and a Diplomate of the American Board of Dermatology. His practice is located in Delray Beach, Florida, situated immediately north of Boca Raton, and a half-hour south of West Palm Beach. 
EXPERIENCE
Dr. Tripp has extensive experience in dealing with all aspects of general medical dermatology. He has also completed a Melanoma Fellowship at the New York University Skin and Cancer Unit and has received extensive training in evaluating and treating pigmented moles and all types of skin cancer.
He is also Board Certified by the Dermatology Section of the Royal College of Physicians and Surgeons of Canada and is a Fellow of the American Academy of Dermatology.
CUTTING EDGE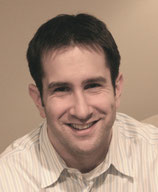 The practice offers the latest in medical technology, including blue light photodynamic therapy. We also employ digital dermoscopy and the digital recording of suspicious lesions. Additionally, we are a paperless office, featuring Electronic Medical Records (EMR). This allows for improved patient care, immediate delivery of consult notes to referring doctors, and electronic transmission of prescriptions directly to the pharmacy.
PERSONAL TOUCH
Dr. Tripp does not use Physician Extenders. Physician Extenders are health care professionals, such as Physician Assistants and Registered Nurses, who see patients in place of the doctor. Every single patient is seen and treated personally by Dr. Tripp at every visit.
Dr. Tripp's patient-centered approach focuses on providing the highest quality of modern dermatologic care while emphasizing a personable environment where patients are made to feel comfortable and all of their concerns addressed.